TSL-50LP
Gray Manufacturing's TSL air jacks have become a product known throughout the industry as the most reliable and long lasting truck lift system of its type available on the market. The compact, field-ready design and low starting height make it ideal for shop use or road service work.
SKU: model-tsl-50lp
Call 800-821-7320 for Pricing
Call For Pricing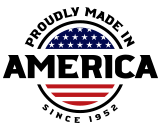 Features:
---
Black Hard Coating™
Black Hard Coated™ extension sleeves for multiple start heights
Modular design for easy repair
Air retract ram for ease of use
Long handle design for hard-to-engage vehicles
Large rubber wheels for easy movement
The TSL-50LP truck lift offers 50,000 lbs. of capacity and a larger lift pad than the traditional TSL-50, creating incredible flexibility for a shop operation. The unit incorporates an air driven motor that powers the hydraulic system, which eliminates the manual pumping process. The American-made TSL-50LP incorporates Black Hard Coating™ and an anti-corrosive internal system to protect the air jack from the elements, providing the user with a long lasting, reliable service life. The air assisted ram retract, multiple starting heights with stackable height extensions and welded steel frame construction create a versatile and reliable air jack.
TSL-50LP
US Units
Metric
Capacity
50,000 lbs
22,679.62 kg
Maximum Air Pressure
200 PSI,13.8 Bar
Start Height
8 9/16"
21.75 cm
Start Height w/Short Lift Pad Extension
11"
27.94 cm
Start Height w/Tall Lift Pad Extension
13 11/16″
34.77 cm
Start Height w/Short & Tall Lift Pad Extensions
16"
40.64
Lifting Height
13 5/8"
34.61 cm
Lifting Height w/ Short Lift Pad Extension
16 3/16"
41.12 cm
Lifting Height w/ Tall Lift Pad Extension
18 13/16"
47.78 cm
Lifting Height w/ Short & Tall Pad Extensions
21 1/8"
53.66 cm
Lift Pad Diameter
3 ½"
8.89 cm
Stroke
5 1/8"
13.02 cm
Weight
120 lbs
54.43 kg
With Gray, you get a premium product that will give you years of service with little or no maintenance.
Accessories & Related Products