MM-2000
The Gray MM-2000 transmission jack has been continually manufactured since the 1970s and has become the industry's most desired choice for truck component installation and removal.
SKU: model-mm-2000
Call 800-821-7320 for Pricing
Call For Pricing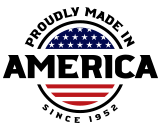 Features:
---
Narrow frame
Acme threaded adjustments
American-made transmission jack adapters
TCHS kit for versatility
100% factory tested
The MM-2000 transmission jack has 2,000 lbs. of capacity to handle the largest truck components. It is available in straight hydraulic or air/hydraulic. The MM-2000 offers the easiest adjusting head plate, complete with four adjustable quick-ratcheting brackets and fore and aft tilt. The narrow frame provides excellent balance without occupying excessive floor space and the heavy duty casters stand up to the rigorous shop use.
| MM-2000 | US Units | Metric |
| --- | --- | --- |
| Capacity | 2,206 lbs | 1,000.63 kg |
| Minimum Start Height | 8″ | 20.32 cm |
| Maximum Lift Height | 34″ | 86.36 cm |
| Power | Manual/Hydraulic or Air/Hydraulic | Manual/Hydraulic or Air/Hydraulic |
| Required Air Pressure | 90 – 200 PSI | 6.2 – 13.8 Bar |
| Power (Ram) Travel | 26″ | 66.04 cm |
| Head Plate Dimension | 11 1/2″ x 17″ | 29.21 cm x 43.18 cm |
| Tilt Forward | 10° | 10° |
| Tilt Rear | 10° | 10° |
| Tilt Side to Side | 10° | 10° |
| Overall Width | 28 1/4″ | 71.76 cm |
| Overall Length | 44 1/2″ | 113.03 cm |
| Handle Length | 24 1/4″ | 62.23 cm |
| Caster Diameter | 4″ | 10.16 cm |
| Shipping Weight | 305 lbs | 138.35 kg |
Gray's prices reflect the quality of their products. My mechanics are absolutely in love with the MM
Accessories & Related Products